You're probably already sick of reading these, but here are some thoughts and things about the year that I still feel like sharing.
---
I've never been/wanted to be too open on social media, but Newgrounds feels different. I don't feel the need to neuter/water down ideas, or put up a face or a brand in front of my work. 
This year was a mess, probably no need to reiterate that, but as much unspecified crud spewed out from its pours, I also managed to have some of the happiest moments of my life so far. 
I'll give this as a point of no return for people who don't want to hear about anything too personal. Just know that most of the good stuff was a direct result of this website. I owe Tom a lot, and he owes me 5 dollars I think. 
---
Turning 18 on a year like this was a bizarre experience. I'm technically supposed to be an adult now, but a lot of the rituals and rites have been missing because of the big bad V. I didn't really get a chance to celebrate with my closest friends. One of them just celebrated over Discord by accidentally spilling a single beer over their keyboard.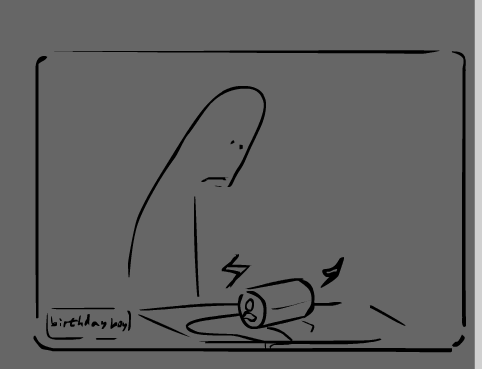 A lot of anxiety piled up during the year regarding my military service. (It's pretty much mandatory if you're male here.)
Based on a possible anxiety diagnosis, they postponed the decision of where to put me by two years. I suppose I'll update you on that when it's relevant again. 
Honestly things got pretty bad since it's a thing that I've been stressing about my whole life. Let's say friends came in handy. 
That's enough of the bad stuff, let's get positive and sappy. 
---
I don't know how the hell any of this happened but, I feel like I did good this year.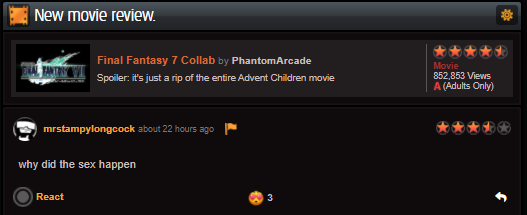 One of the coolest things I've ever gotten to be a part of. These large scale collabs have always been one of my favorite things on the website, and the DBZ one sort of pulled me in in the first place. 
I was too scared to apply to the smash one, but when the announcement for this one came, me and @snackers instantly applied. This is probably as good of a time as any to mention this absolute cretin, and most likely the coolest person I've met online. He made a bunch of cool stuff this year, and I'm glad I got to work alongside him on this. Honestly, he saved a lot of this year for me and he's got cool glasses so that's a plus. 
The collab was a big thing for me, and I feel I really got to push myself with it. Even now it's my favorite thing I've made, and the reception to it was extremely motivating. You guys really like sandwiches. Thanks to everyone for making the collab rock as hard as it did!
I got an idea that made me laugh a couple weeks after the jam had started and I ended up writing my favorite script ever. (The ff7 one doesn't really count since that was just a note that said: "Shinra guy eats subway like an asshole".) 
@dogl did a wonderful job as usual. Give that man some love too. All the visuals were rushed during a weird two week period so there are some gripes to be found. 
Winning was never really an intention, but when I got the information of 2# place, I was at our family cabin with my closest friend group and it was a really cool moment.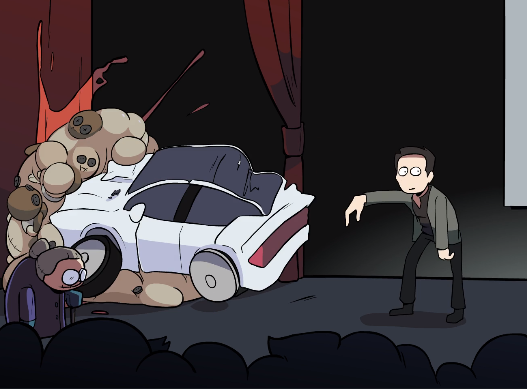 ---
I also got to work on a children's learning game. Not really something I expected either but it was a great deal of fun. I swear I'll post all the assets some day.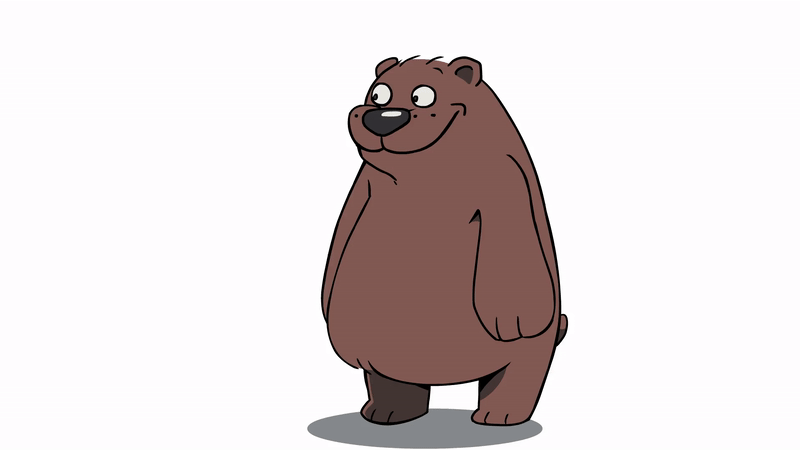 ---
Among all of this a lot of my friends have started finding their footing and getting what they deserve. They still aren't being prosecuted for their war crimes, but this is a good start. 
@dogl's started finding legitimate VA jobs, and Duncan and Jones 3 absolutely slapped. Then there's the absolute phenomenon of Friday night funkin' Much love to Cam and Isaac. I don't really know Dave or EvilSk8er, but I'm sure they're really cool as well. 
I also got my boy @goodboyboyboyboyboyboy to put their stuff on Newgrounds. It's absolutely phenomenal, but apparently the band's dead now, so whoops. 
I haven't really slept in the last couple of days so I apologize if this was hard to read. 
Just wanna say thanks to all the people who were a part of the positive aspects of this year. Stay "Swag" as it were. 
I can't predict anything about next year, but hopefully I'll be able to release thing(s) alongside everything that's happening and maybe those thing(s) will even be sort of good. 
Take care everyone and have a happy new year!
---
(Probably less than half of these are getting finished so enjoy just the sneaky peeks of what's cooking:)